The green revolution
The pattern May was created from this drawing (scratch work). I usually make my patterns like this, scratching oil pastel layers and then continuing with the computer to achieve the right colour moods.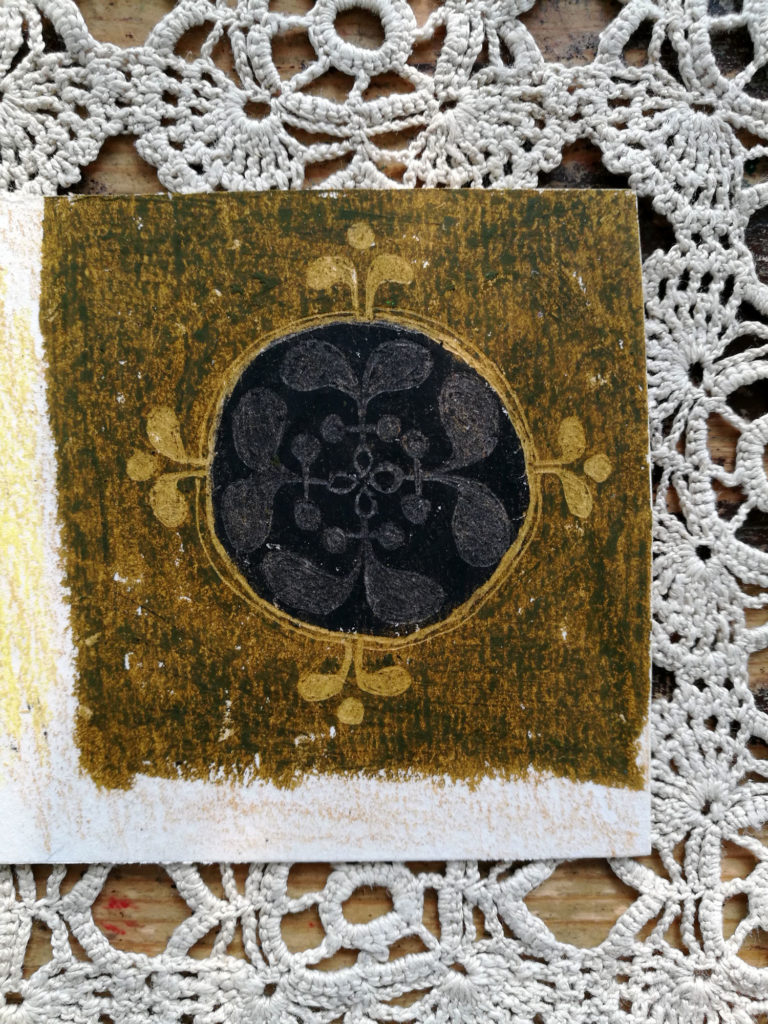 May is one  of the finest months of the year. The rebirth of nature and the green revolution spreads hope and joy to the northerners. Every day is like an adventure. Hocus-pocus and you see new sprouts everywhere. The trees wake up and the flowerbed grows with new surprises.
Although I haven´t been to school for ages, May still gives me the same feeling – the end of the school year and the excitement of waiting for the looong summer holiday. May is made of wood anemones, mother's day, bird concerts, flower dresses, sneezes and surprises.
The colours of pattern May are: morning dew, forget-me-not and magic