November mallistossa on kaksi kuviokokoa, isompi on 29x29cm ja pienempi on 15x15cm. The collection November has two sizes of pattern. The larger one is 29×29 cm and the smaller one is 15×15 cm.
Miltä tuoksuu syksyinen metsä? Miltä näyttää huurteinen maa? Ensilumi putoaa kasvoille ja iloitsen siitä, että kaamos saa valkoista valoa. Marraskuun kuosissa näkyy luonnon valmistautuminen talviuneen. Riisuttu ja väriskaalaltaan suppea kuosi on ilmeeltään tyylikäs.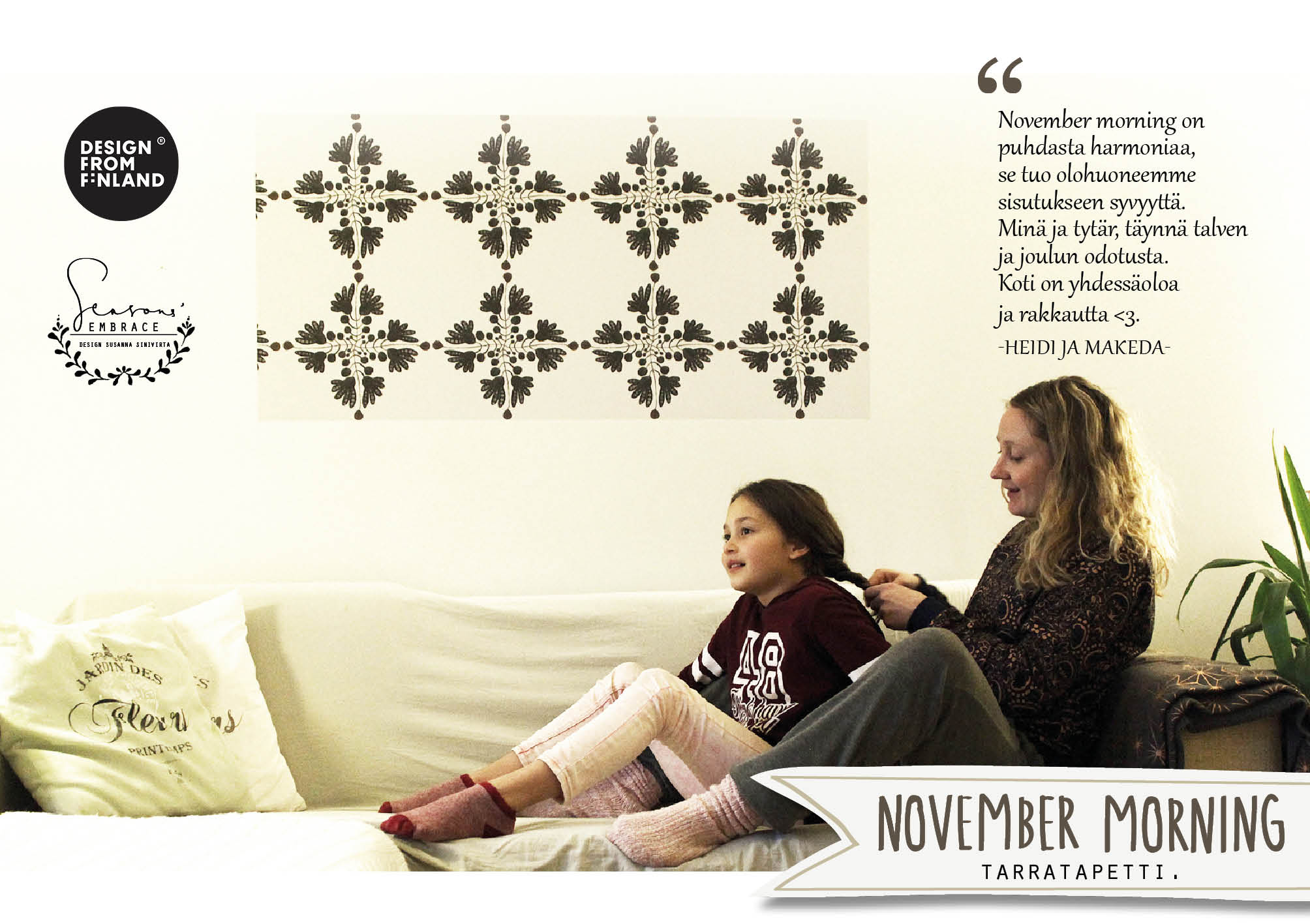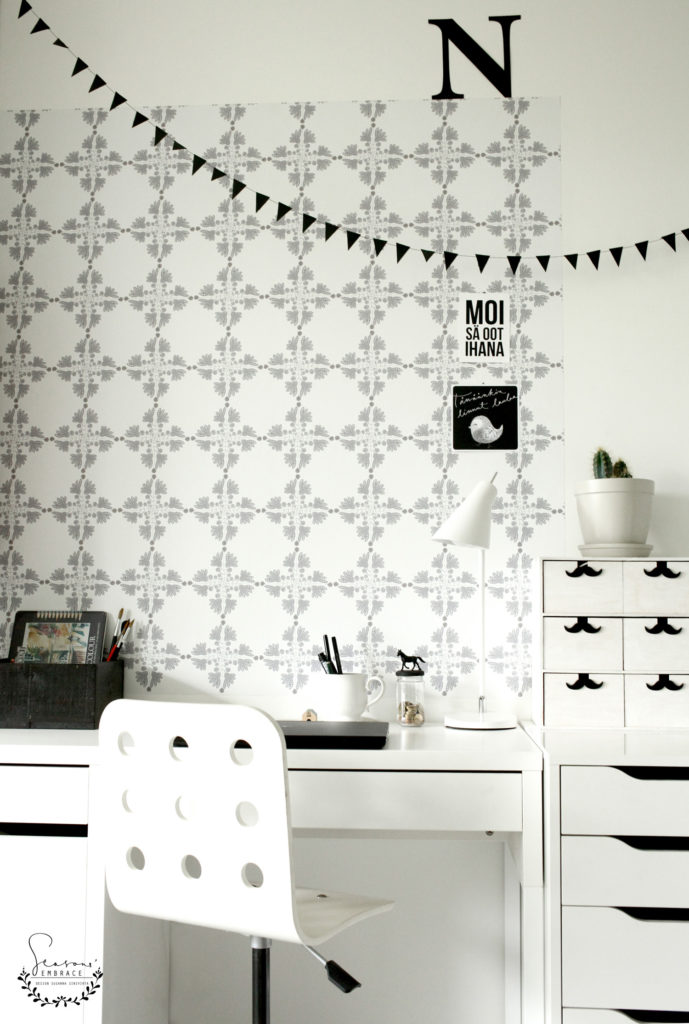 —————————————————————————————————————-
*Helppo asentaa ja irrottaa jälkiä jättämättä
*100% polyester, painettu ympäristöystävällisillä ja vesiliukoisilla väreillä
*Ei sisällä PVC:tä tai ftalaatteja
*Kiinnittyy parhaiten tasaisille pinnoille. Ei sovellu hyvin kosteisiin tiloihin tai  huokoisille pinnoille
-> Katso asennusohje ja lisäinfo tästä!
*Kestää varovaista pyyhkimistä (ei märällä)
*Suuniteltu Suomessa, valmistettu Saksassa
*Design Susanna Sinivirta
---
For best results, apply wallpaper to a surface that is solid (painted wall, door etc.)
Not recommended for use on even slightly textured walls.
Opaque white 100% polyester with adhesive backing
Eco-friendly and formaldehyde-, phthalate-, and PVC-free
To install, simply peel and stick
Repositionable during installation and easily removable
Wipe gently. Clean only with dry cloth.
Appropriate as wallpaper, drawer liners, shelf liners, cut and stick wall decals, craft and home dec projects
Designed in Finland, manufactured in Germany
Design Susanna Sinivirta
---