Huhtikuussa haapa nukkuu vielä. Ensimmäiset leskenlehdet ilahduttavat pitkän talven ja lähes värittömän kauden jälkeen. Huhtikuun sävymaailma on vihertymään päin ja pajunkissat kehräävät kevätauringossa. Sumu, sade ja aurinko värittävät näitä kuoseja. Tervetuloa kevät!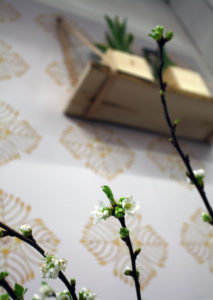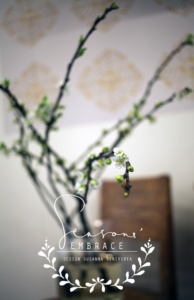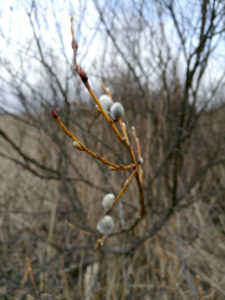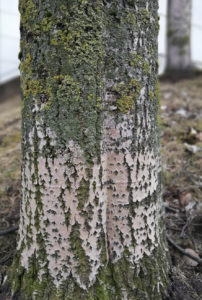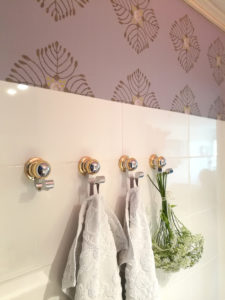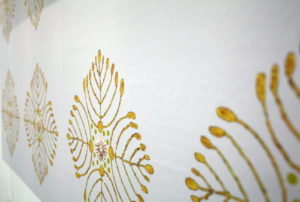 *Helppo asentaa ja irrottaa jälkiä jättämättä
*100% polyester, painettu ympäristöystävällisillä ja vesiliukoisilla väreillä
*Ei sisällä PVC:tä tai ftalaatteja
*Kiinnittyy parhaiten tasaisille pinnoille. Ei sovellu hyvin kosteisiin tiloihin tai  huokoisille pinnoille
-> Katso asennussohje ja lisäinfo tästä!
*Kestää varovaista pyyhkimistä (ei märällä)
*Suuniteltu Suomessa, valmistettu Saksassa
*Design Susanna Sinivirta
---
For best results, apply wallpaper to a surface that is solid (painted wall, door etc.)
Not recommended for use on even slightly textured walls.
Opaque white 100% polyester with adhesive backing
Eco-friendly and formaldehyde-, phthalate-, and PVC-free
To install, simply peel and stick
Repositionable during installation and easily removable
Wipe gently. Clean only with dry cloth.
Appropriate as wallpaper, drawer liners, shelf liners, cut and stick wall decals, craft and home dec projects
Designed in Finland, manufactured in Germany
Design Susanna Sinivirta